When Jesus Stole My Bread
a book by Paul Durbin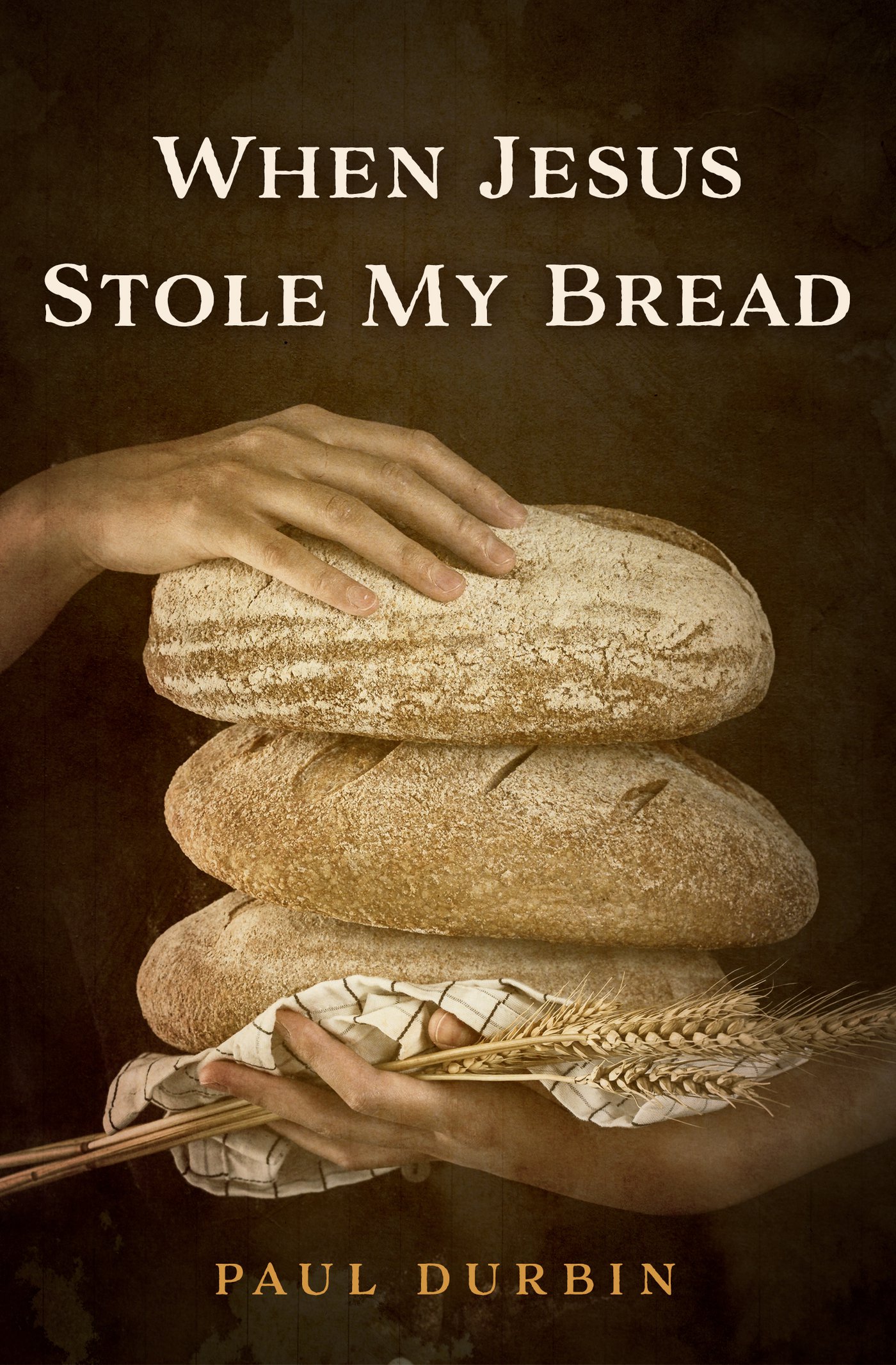 Jesus warned us, and many of us don't listen.
He told a parable of yeast being added to bread, and we often believe It's a good thing. But, is it?
He warned about three types of yeast—yeast of the Pharisees, Sadducees, and Herod—and we don't give it much thought. Why not?
We're created to live at the intersection of Grace and Truth, yet we often gravitate toward one or the other. What can we do about it?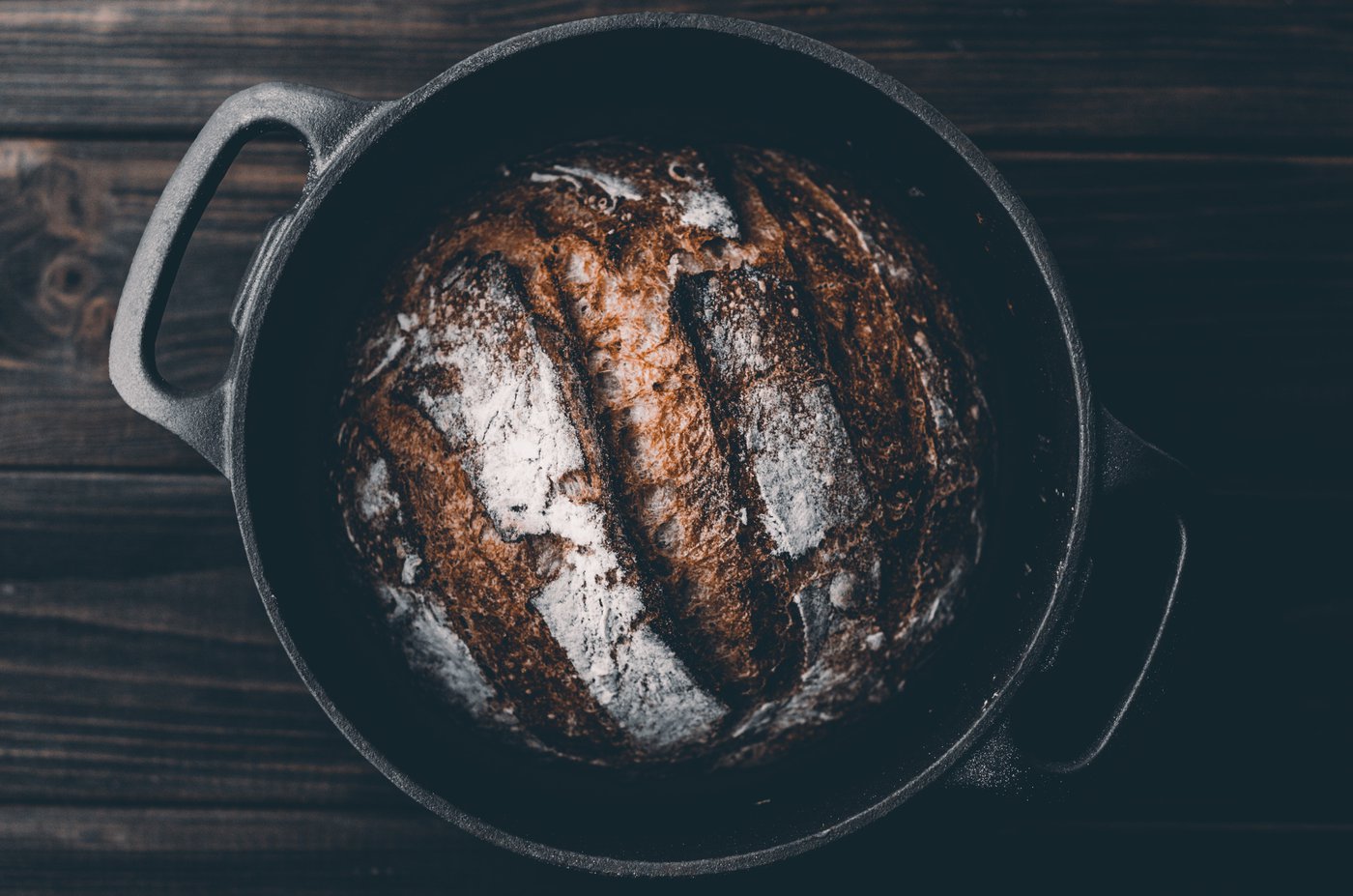 This book helps you understand Jesus's warnings and how to live a life full of Grace and Truth.
Learn a bit of essential theology while enjoying an engaging, fictional story.
Have fun imagining how the boy who gave his loaves and fish to Jesus may have been impacted.
Take a deep dive into the Grace and Truth of Jesus—and what that means for you as His follower.
Learn how to avoid the pitfalls of legalism, license, and lawless living.
Discover a love for Jesus, the Bread of Life.
Gain a renewed appreciation for communion.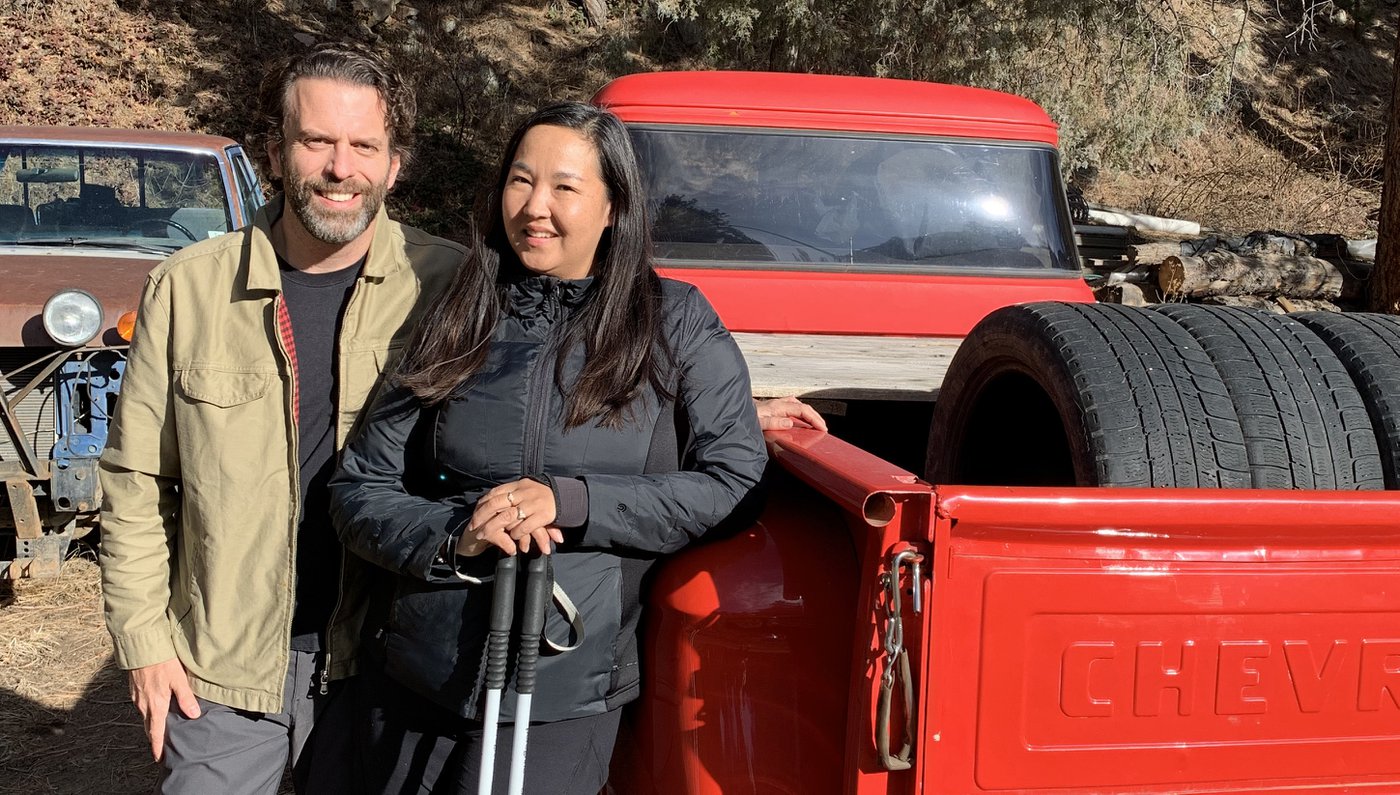 Meet the author.
Paul knows what it takes to write a book about a faith community that walks in Grace and Truth. Growing up in a broken home, he understands the pain of broken relationships—and the necessity of a community to walk in grace, truth, love, acceptance, reconciliation, and forgiveness (all of which are modeled by various characters in "When Jesus Stole My Bread").
Before answering the call from God to move to Boulder, Colorado, Paul led a large, vibrant international church in Beijing, China. Every week, several thousand people from 70+ nations and a wide variety of Christian church backgrounds would gather for worship. Despite the many inherent differences in such a diverse group, under Paul's leadership, this congregation enjoyed a unified culture of palpable grace and truth. A common comment from visitors was, "this must be what Heaven feels like."
Paul currently lives in Boulder, Colorado. where he and his wife Patty are founding Belay. If you joined one of their gatherings in Boulder, you'd notice Paul and Patty's knack for gathering a diverse group. They often have several cultures and nations represented under their roof—people from Asia, Africa, Europe, the Americas, etc. A guest at a recent event was overheard saying, "In all my years in Boulder, I've never been around such a diverse group!"
Married since 1993, Paul and Patty have four amazing kids who love one another and love Jesus.
Paul has been engaged in full-time Christian ministry since 1991 serving in a variety of roles: youth pastor, worship leader, volunteer police chaplain, college ministry, church leadership, ministry network leadership, and overseas ministry.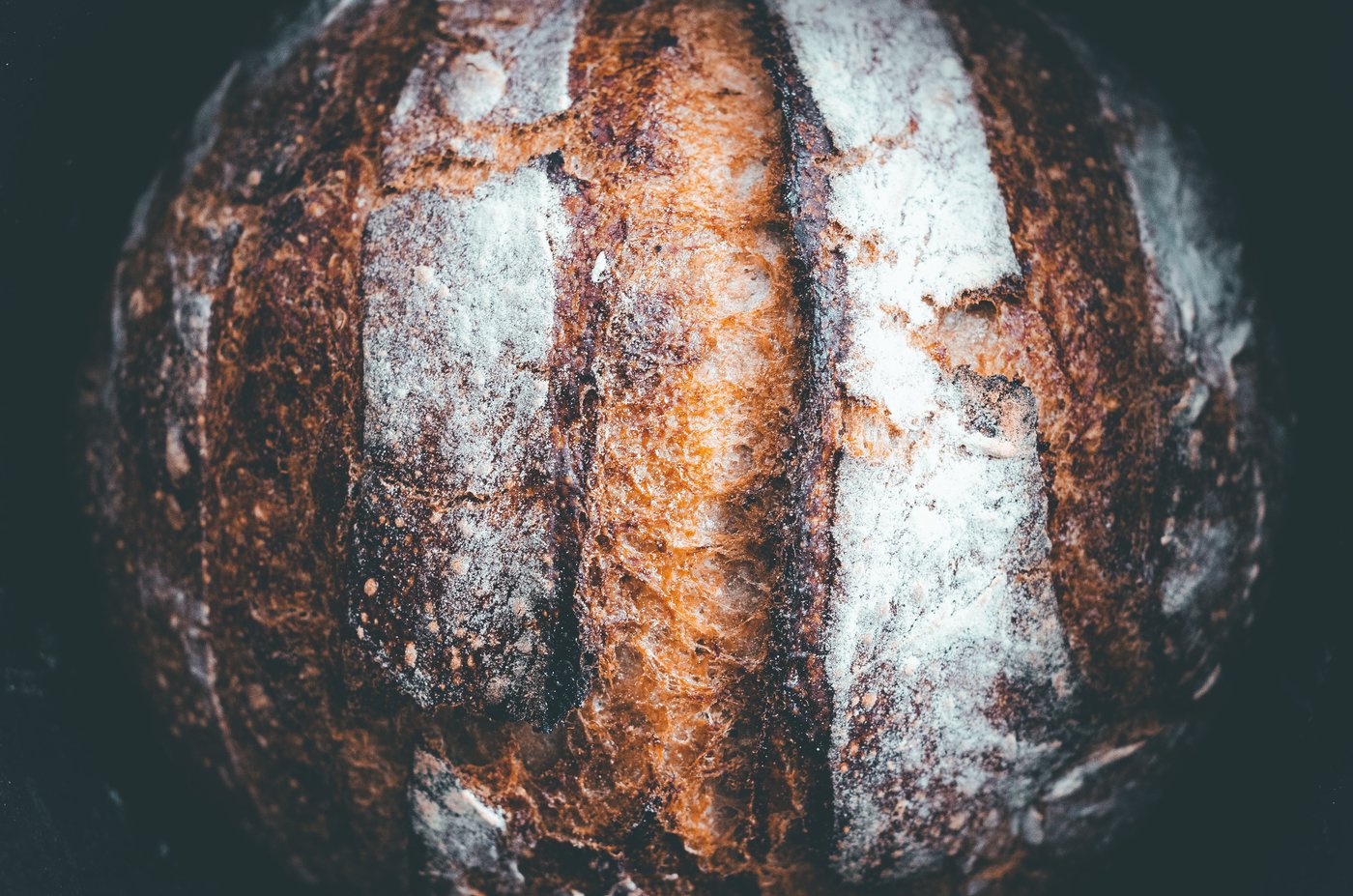 Let Jesus Steal Your Bread.
1. Buy the book.
"When Jesus Stole My Bread" will be available on Amazon as an ebook, paperback and audiobook on July 26.
2. Write a review.
What did you think of the book? How will you apply it? What was your key takeaway? Please consider sharing your thoughts as an Amazon review (see a few real examples below).
3. Tell your friends.
The best promotion of all is word-of-mouth. If you have been impacted by "When Jesus Stole My Bread," please consider recommending it to your circle of friends.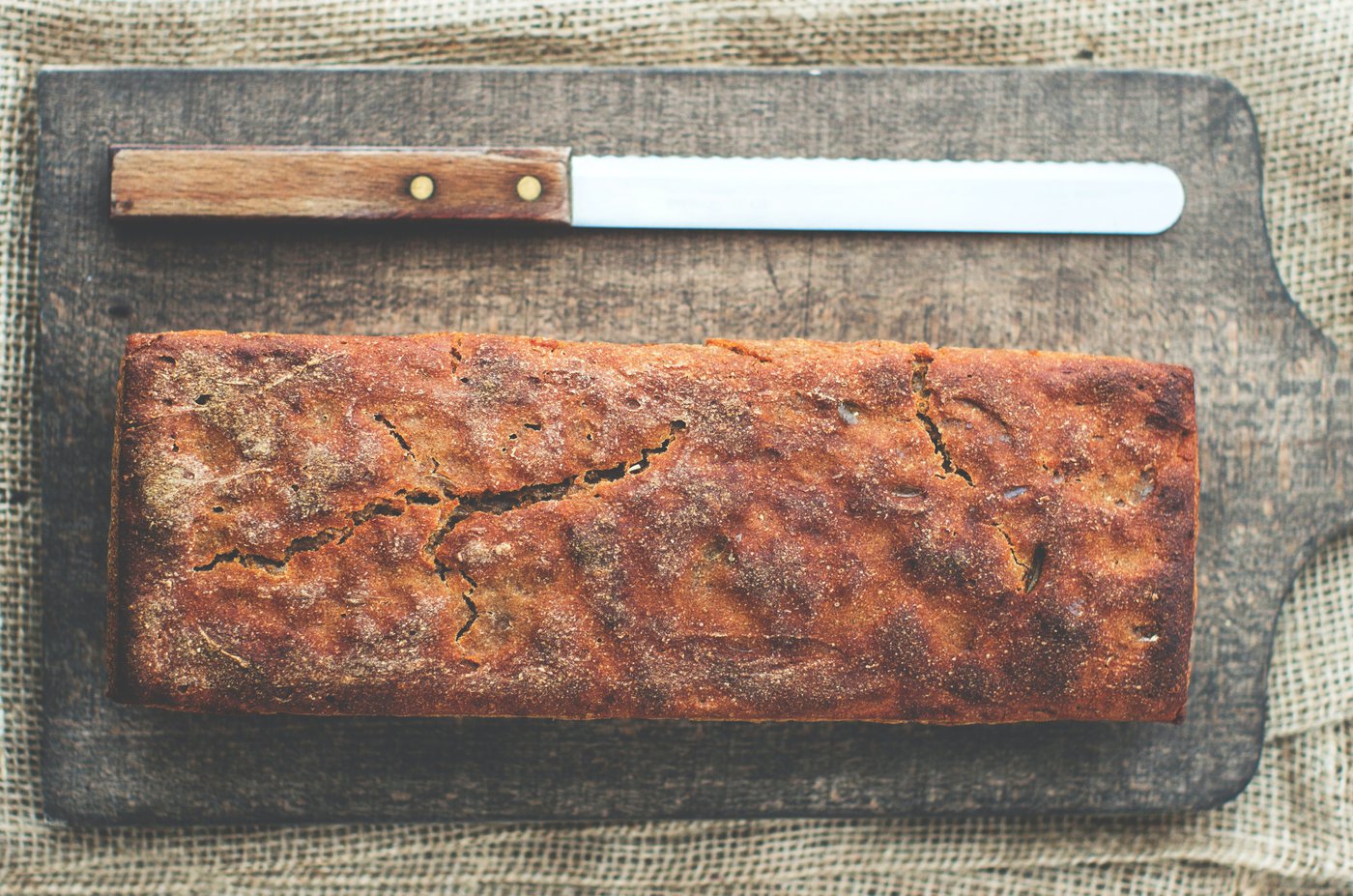 What others are saying.
"Paul Durbin has crafted a nourishing & life giving feast in this tale. Using metaphor, story, and Scripture he maps Grace and Truth graphically in new light. Reading, I found error in my ways as Paul gently exposed me and pointed me toward life."
— Robin S.
"Wow, I really enjoyed reading When Jesus Stole My Bread, the new book from Paul Durbin! Paul's writing style is delightful, and this book will draw you in from the start. This incredible multi-generational narrative about grace and truth took me on a journey of discovery. I believe this book has divine timing as I survey the landscape of our culture, the American church, and the world. As a Kid's Pastor for over 3 decades, I endeavored to take Kids and families on a Biblical Journey that led to new life in Jesus. Paul has done that and more. When Jesus Stole My Bread made me hungry, not just for fresh baked bread, but the bread of life that only Jesus can give! I believe that every parent, grandparent, Pastor, ministry leader and believer should read and use this powerful book and use it in their own life and ministry. Most of all, I pray the bread of life, written about here, would be discovered and received in the lives of those who are seeking grace and truth today. My takeaway from the book - I want to be like grandpa Emet creatively sharing the bread of life with my kids, grandkids, and the world. Thank you, Paul, for writing this incredible book!"
— Ken O.
"A refreshing modern-day parable set in Jesus time. The dialogue and concepts presented are eye-opening and give a fresh perspective on how we should all live our lives at the intersection of both grace AND truth. As I got absorbed in the story, I found God gently whispering in my ear about how I could apply lessons to my life that Emet was teaching to his grandson Hanan."
— Jerrod W.
"This was a great book, and it explained the need for both grace and truth in your life, and to accept both of those as parts of God's truth so well! Weaving in the parables was a genius move, and the bible quotes at the beginning of the chapters tied them together well."
— Zoe L.
"I really enjoyed your book, I mean that sincerely. Literature and art has a way of communicating truths very effectively if done well and done right. You tackle some core Christian issues in a very tactful but effective way."
— Jeff B.
"You're a great storyteller! I will never look at bread or communion the same again. It truly ministered to and challenged me. :) And I can see it doing the same for MANY more people. I actually got teary-eyed at one point! And I laughed several times too."
— Jennell H.
"a fantastic book and contains a Now word for this country"
— Akpevwe I.
"Thought provoking and imaginative"
— Drew B.
"…as I sat and read this at my computer, my husband read with me. We both kept commenting to each other how well-crafted this was as we came to yet another insight. He said he felt like Jesus must be smiling as He looked over your shoulder as you poured out, in story form, His grace and truth."
— Dawn S.
Hello I wanted to let you know I really enjoyed reading this book. Not only did it make me hungry for some bread but made me hungry to be more like Jesus, full of grace and truth. It has made me more aware of how conduct and present myself, walk, talk, act, and post on social media. I'm constantly asking myself is this truthful? Is it graceful? Or does it have more of one and less of the other? I went back through this book and created a 2x2 grid of these breads and taped it to my prayer wall at home as a visual reminder.
— Vee J.
What happens when Jesus steals your bread?
We're created to to live at the intersection of Grace and Truth, yet we often gravitate toward one or the other. "When Jesus Stole My Bread" uses the power of parable—a fictionalized story of the young boy who surrendered his loaves to Jesus—to help us live at the convergence of life-transforming Truth and spirit-empowered Grace.
Here's a summary of that story:
The young boy who surrendered his loaves and fish to Jesus is now an elderly gentleman (Grandpa Emet) and runs the family bakery in a village toward the end of the first century. Emet's grandson, Hanan, is learning the trade and loves to hear his grandpa tell stories as they bake. One day, Hanan asks Emet to tell the story of when Jesus 'stole' his bread.
Emet gladly relives the well-known story but then discloses that a different Jesus-bread story is his personal favorite. It's the story of when Jesus told the disciples to "watch out for the yeast." Emet loves this second story most because it helps him live where he believes we all should—at the convergence of Grace and Truth.
To clearly explain the effects of yeast, Emet instructs Hanan to carve a 2x2 grid into the baker's bench, creating four quadrants. The top two squares represent breads that are high in Truth, and the right two squares are high in Grace.
As Emet begins using the grid to explain the three types of yeast Jesus warned about and the three types of bread these yeasts give rise to, three familiar customers visit the shop: Yosef, Anna, and Uzziel. Interestingly, each of these regular patrons perfectly typifies one of the three yeast-breads.
Yosef typifies the Yeast of the Pharisees which gives rise to the Bread of Legalism—a bread that is high in Truth, but low in Grace. He comes in complaining that Hanan and Emet are not baking bread according to his high standards and leaves the shop in anger. His dough is in the top left corner of the grid.
Anna represents the Yeast of the Sadducees which gives rise to the Bread of License—a loaf that is high in Grace, but low in Truth. She comes in expecting to get a few measures of flour for free and walks out of the shop without paying. Her dough is in the lower right square of the grid.
Uzziel is a symbol of the Yeast of Herod which gives rise to the Bread of Lawlessness—a loaf that lacks both Grace and Truth. He doesn't come to buy bread but to invite Emet to secretly meet with a powerful political "ally." When Emet declines, Uzziel leaves in anger. His dough is in the bottom left quadrant of the grid.
The top right corner is the only square without yeast—it is unleavened—and it's the only dough that is equally full of both Grace and Truth. Emet declares to Hanan that this square is the Bread of Life. As the two discuss this, they are pleasantly surprised to find that Yosef, Anna, and Uzziel have each returned to apologize.
Ready for more? Read or listen to the first chapter below.
Click the image below to READ the first chapter.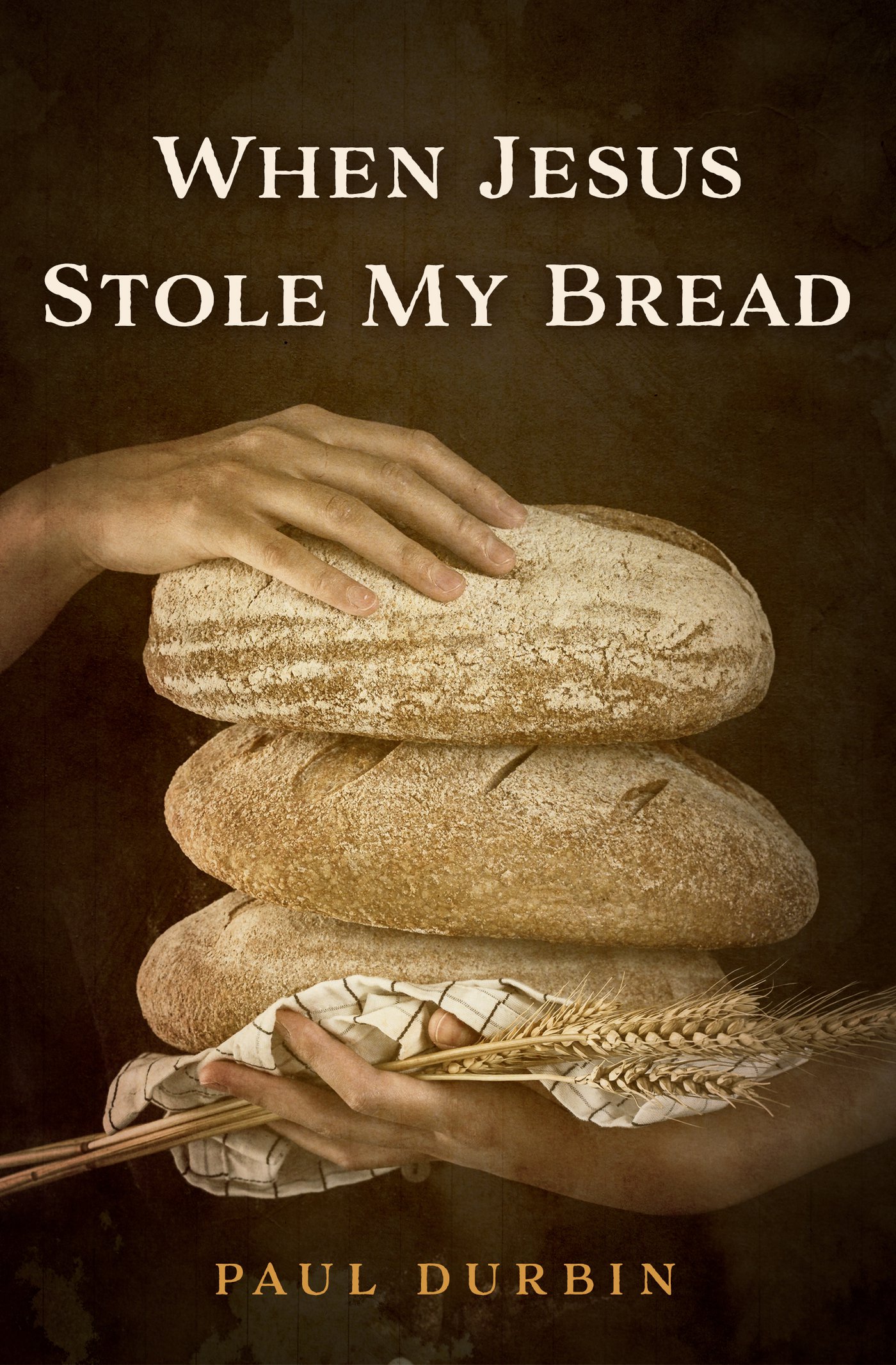 Click the image below to LISTEN to the first chapter.